Thank you for visiting our website.
Jeffrey W. Kari, LLC is a full-service accounting firm serving clients throughout the Forest Lake area, dedicated to providing our clients with professional, personalized services and guidance in a wide range of financial and business needs.
On this website, you will find information about Jeffrey W. Kari, LLC, including our list of services. We have also provided you with online resources to assist in the tax process and financial decision-making. These tools include downloadable tax forms and publications, financial calculators, news and links to other useful sites. Whether you are an individual or business in or around Forest Lake, Jeffrey W. Kari, LLC has years of valuable experience assisting professionals with their accounting needs.
Introducing NetClient CS online services.
24/7 online access
enables you to access your
accounting and tax information and work with us
from any high-speed Internet connection, 24 hours
a day, seven days a week. Click here to learn more.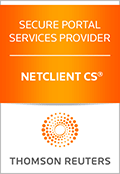 We welcome any questions or comments you may have. Feel free to contact us at any time:
Telephone...
(651) 982-9822
Jeffrey W. Kari, LLC
PO Box 938
Forest Lake, MN 55025
You can also send us a message directly through the contact page of this website.